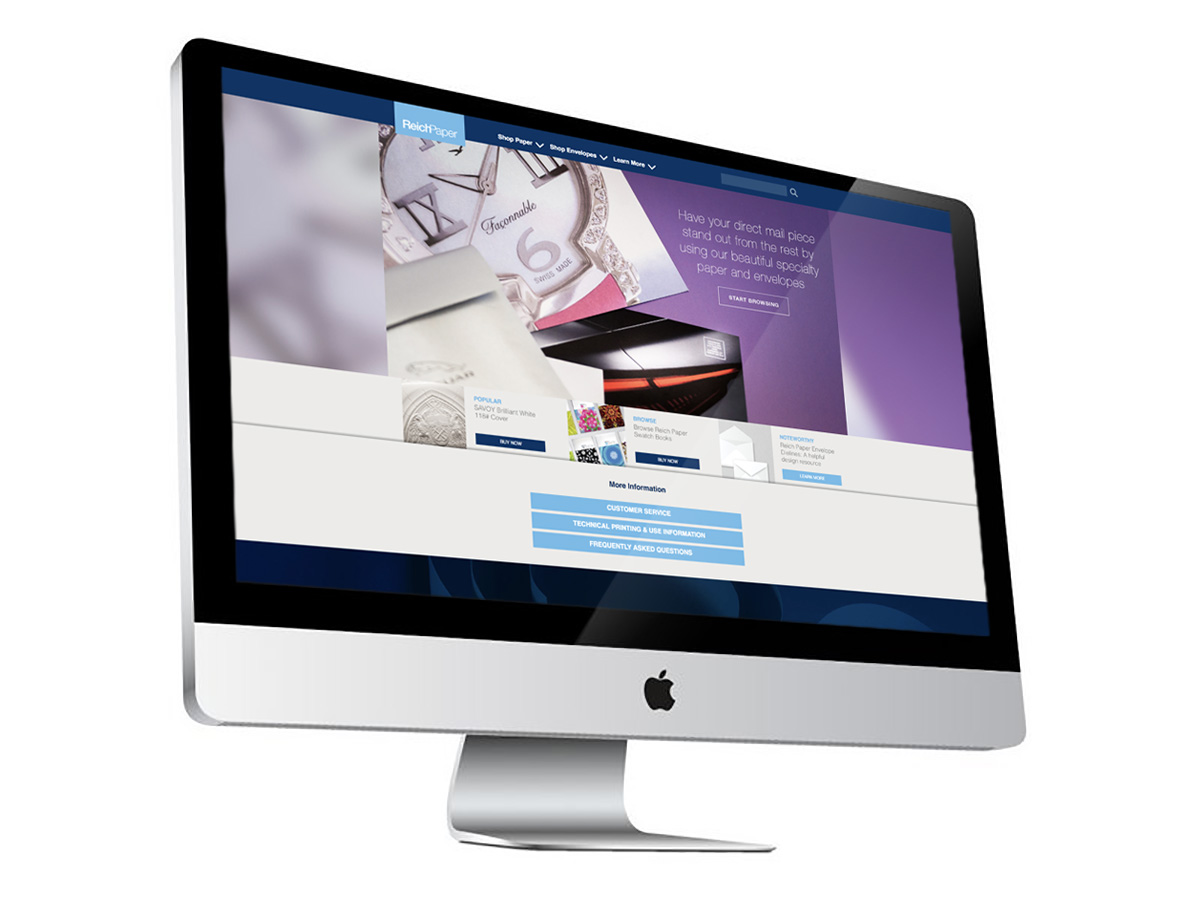 The Reich Paper website remains a valuable information resources for customers, but as the paper industry continues to change and the industry shifts toward marketing to a wider range of buyers, rethinking the user-experience of this continually evolving website became a critical challenge. The site navigation was greatly simplified creating an inviting experience. Features throughout the site help and educate new buyers of industry terms and basis weight comparison charts. The photography adds a warm tactile quality to the website and serves to both feature the unique characteristics of Reich Paper's specialty papers and inspire designers and makers to the potential applications. Additional features created for the website include a suite of Reich Paper envelope die-lines and stationery component sizing guide, both aiding in the flawless execution of elegant invitation suites.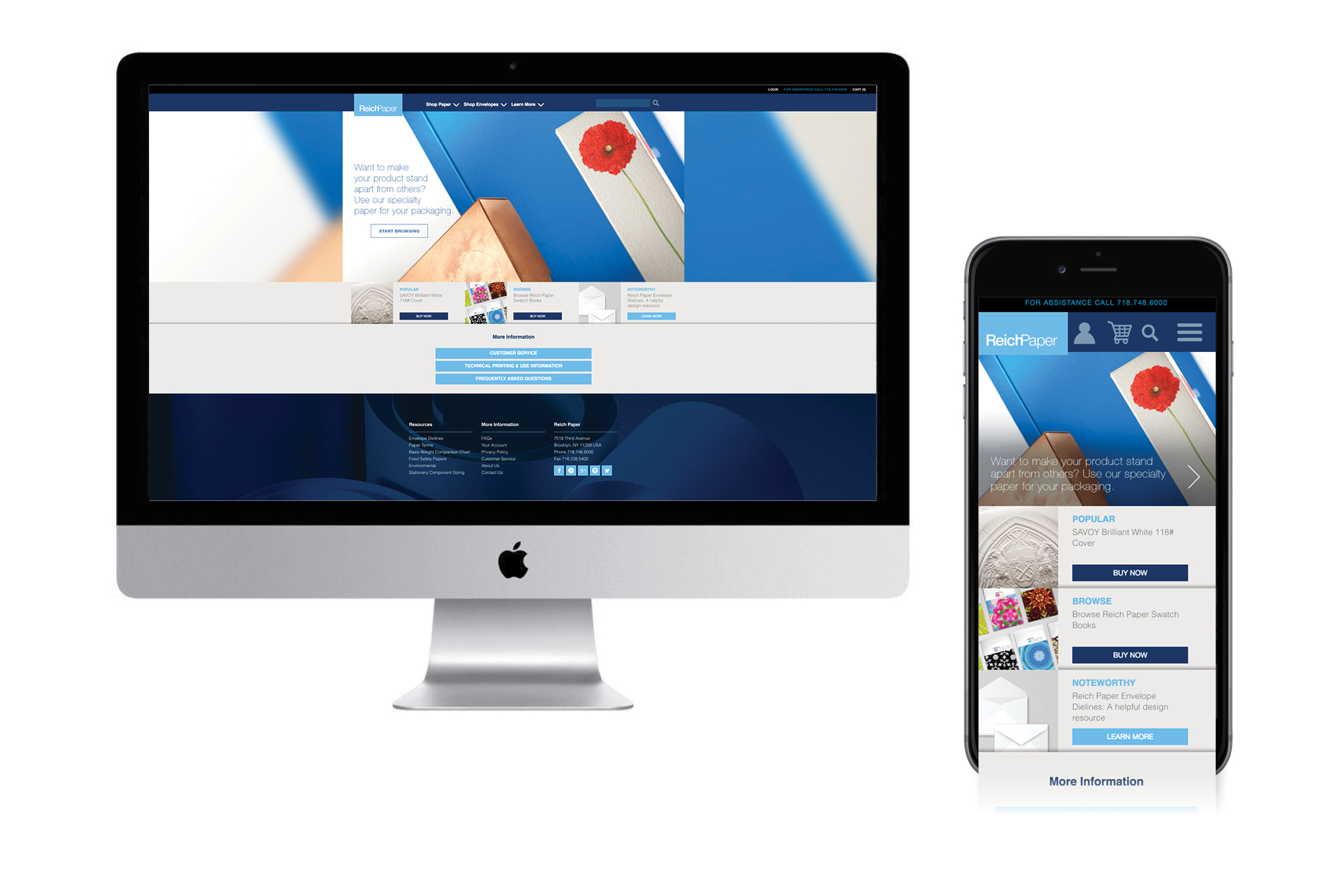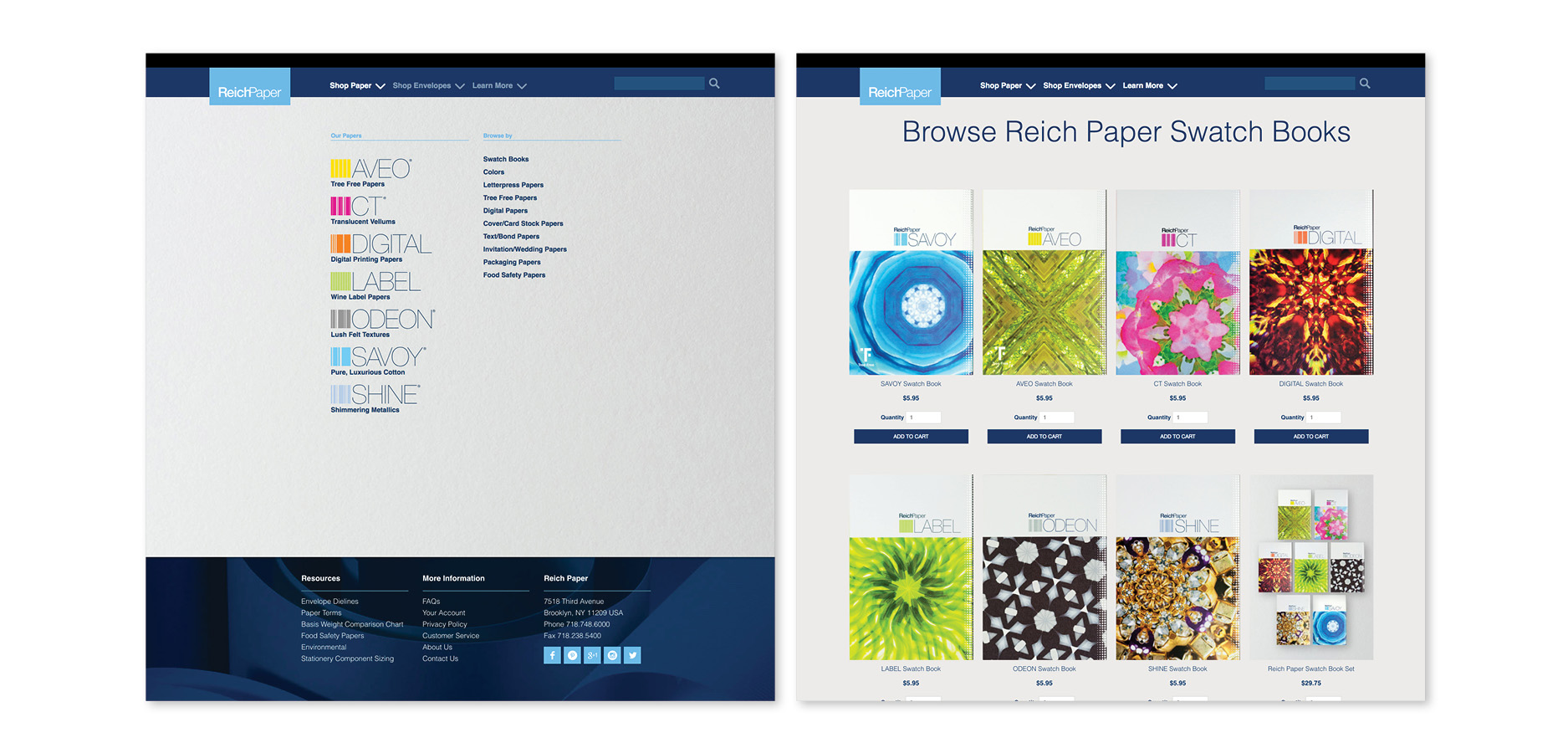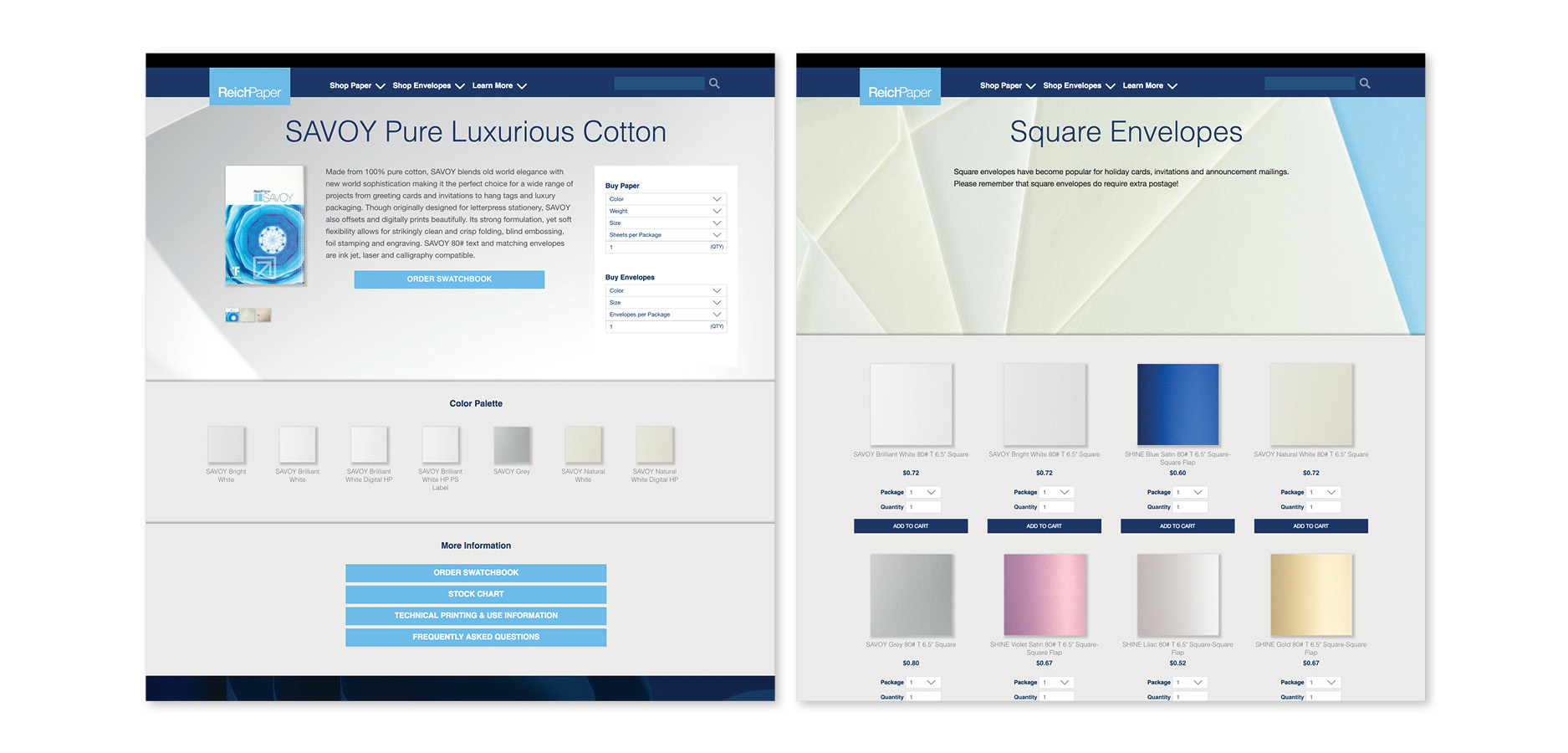 The website user-experience shifted toward an online shopping experience for new paper and envelope customers while maintaining familiar and popular features like the quick shop module for frequent customers.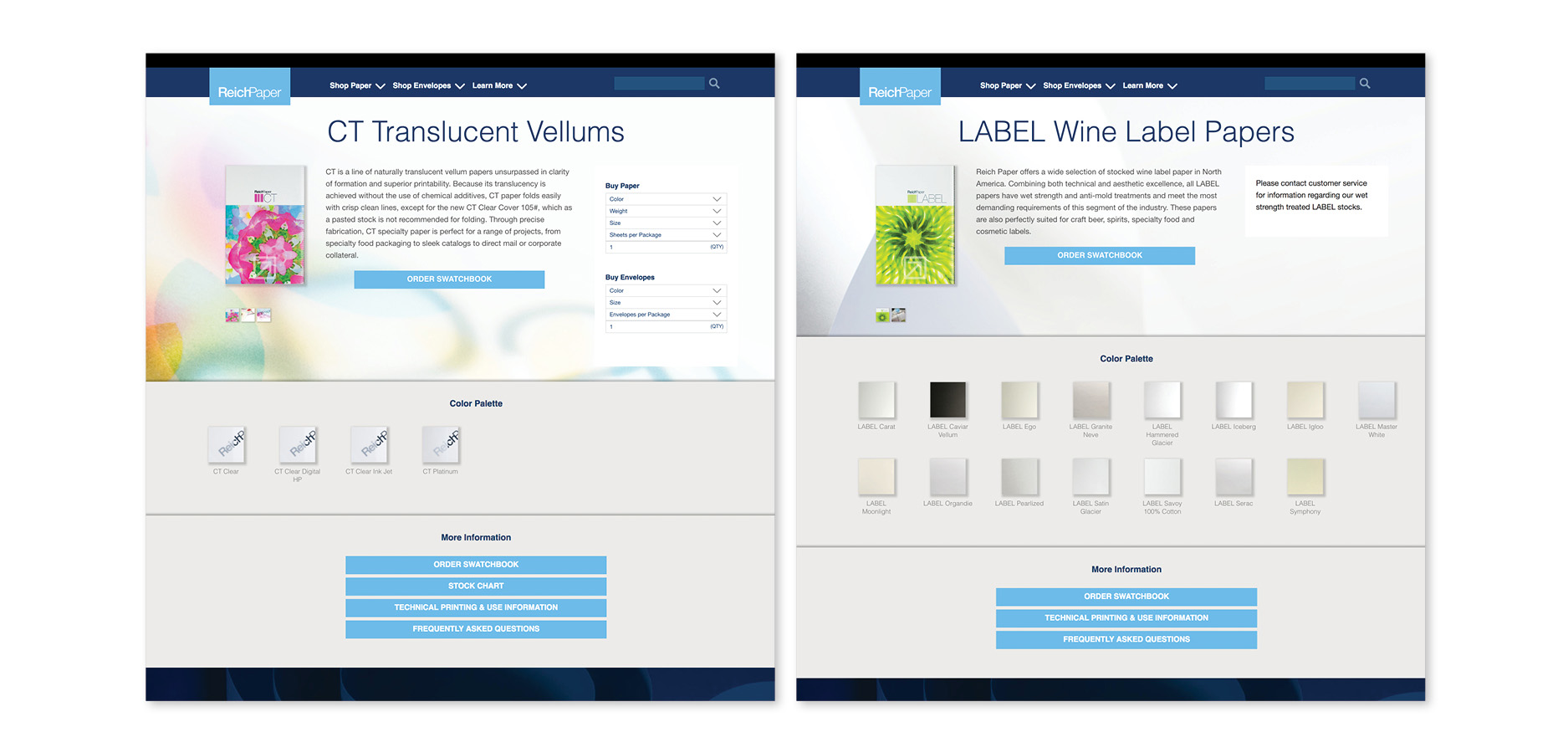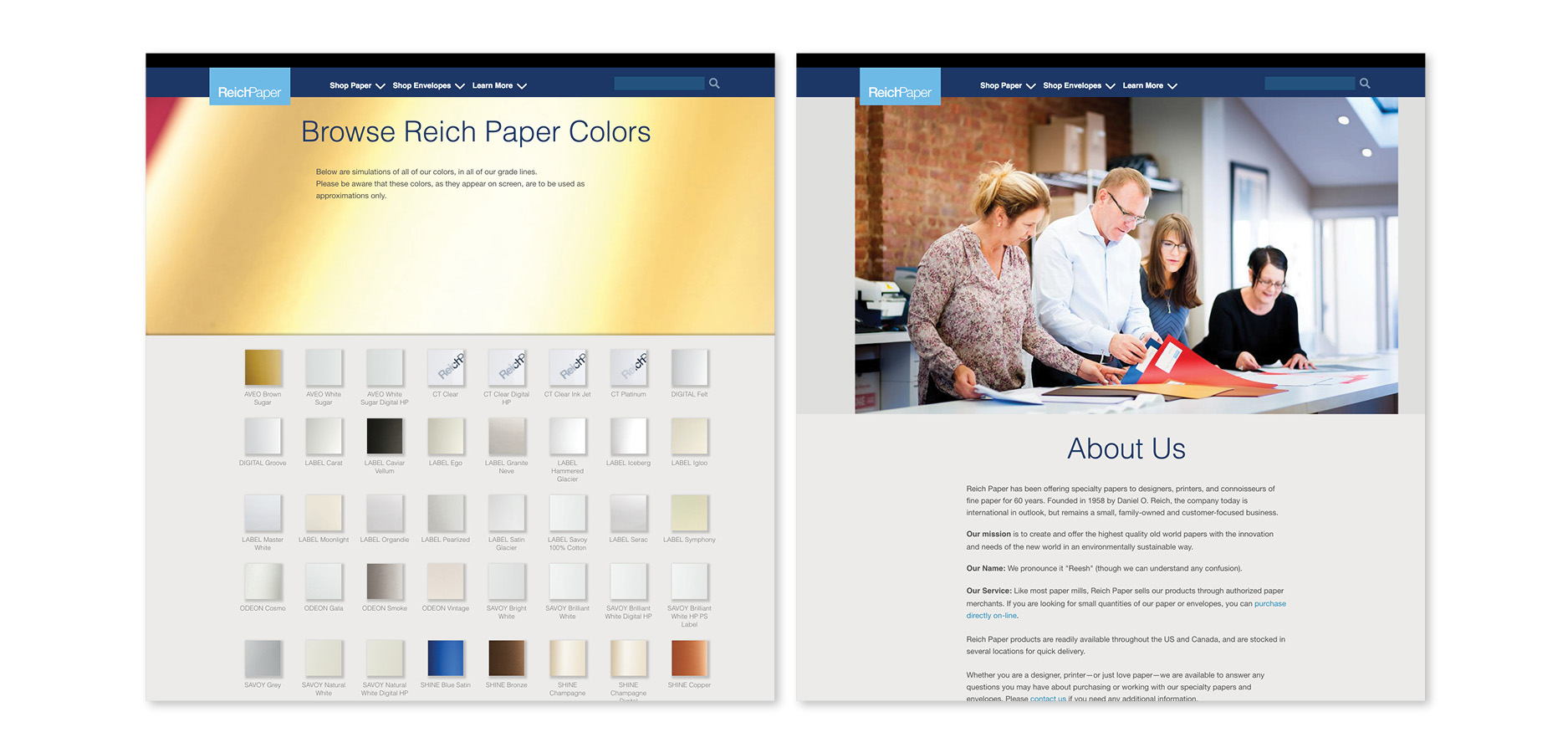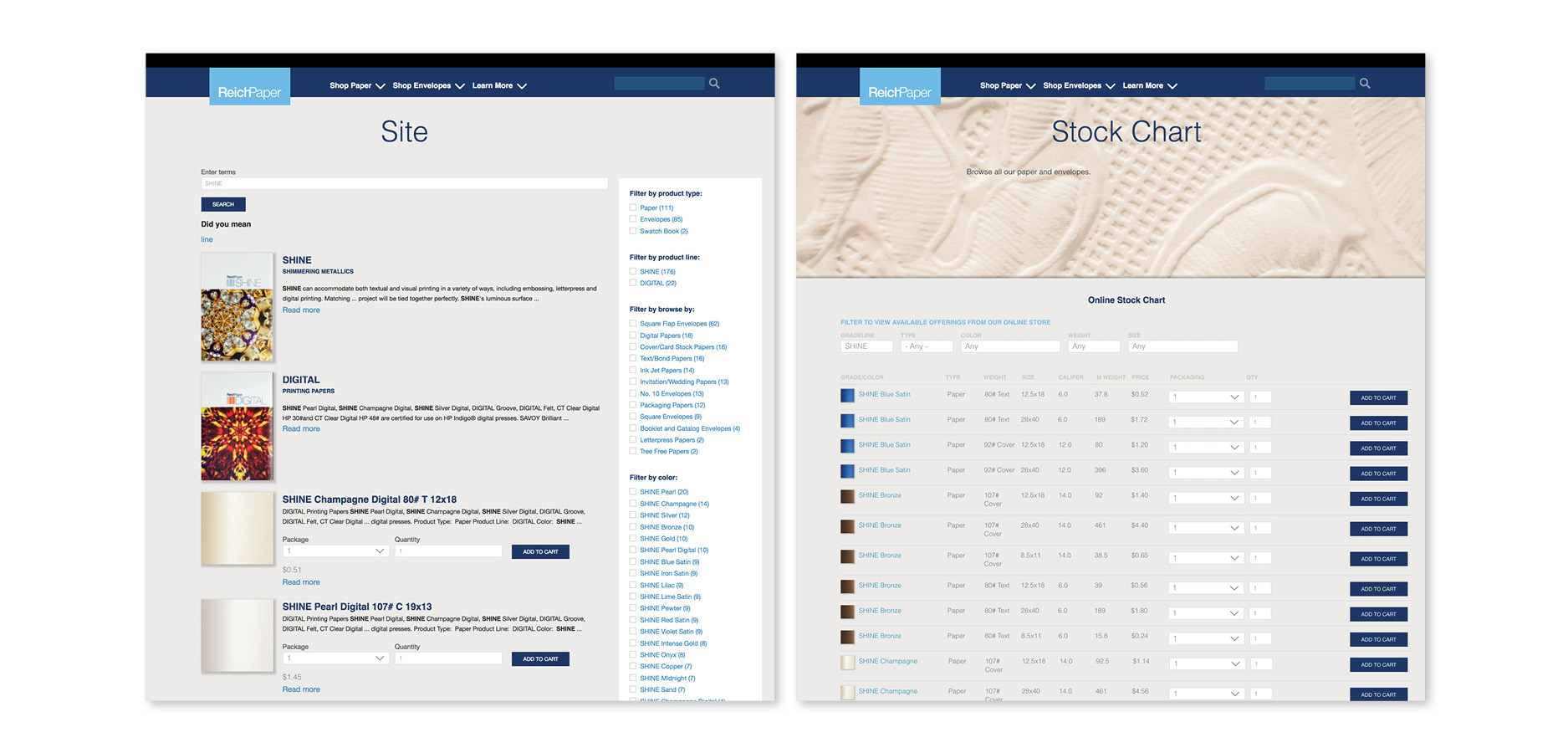 The website was strategically developed to leverage the database for any number of queries. The site provides several ways for various user types to browse including a robust search function.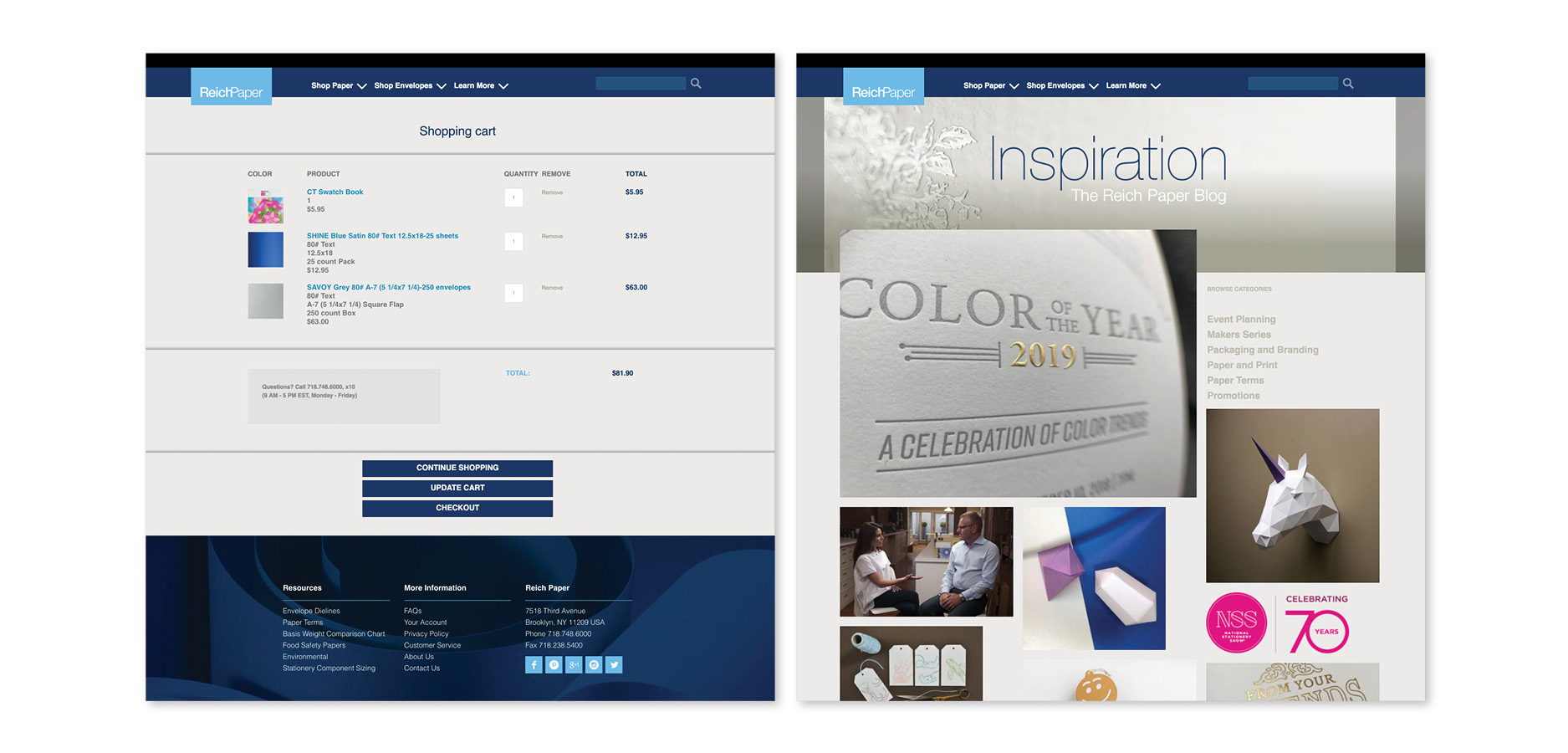 The e-commerce website offers additional functionality for Reich Paper and customers. The website includes a blog component (above right) to share news and inspiration.