Tag Archives:
Mental health
Client Other Projects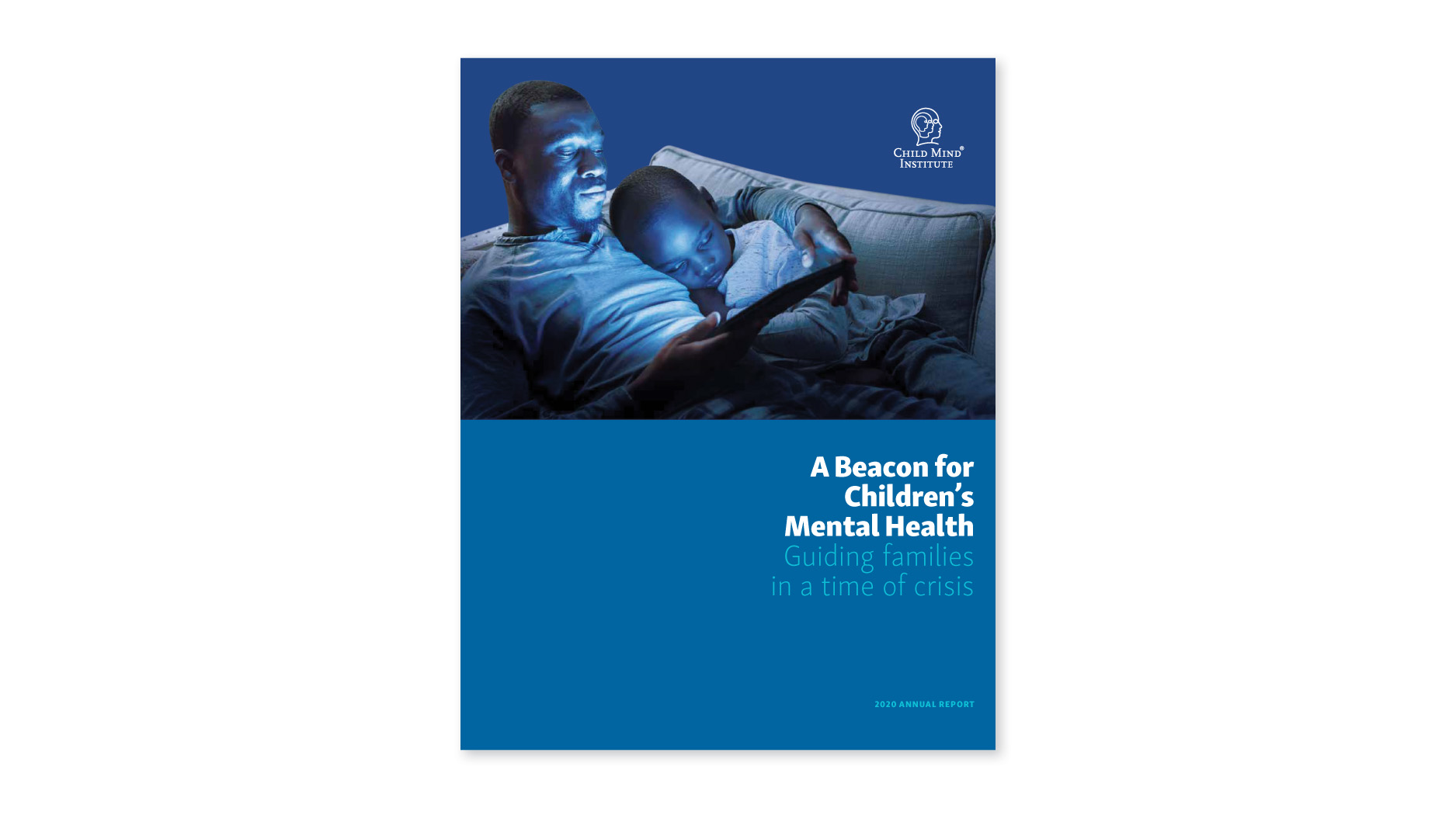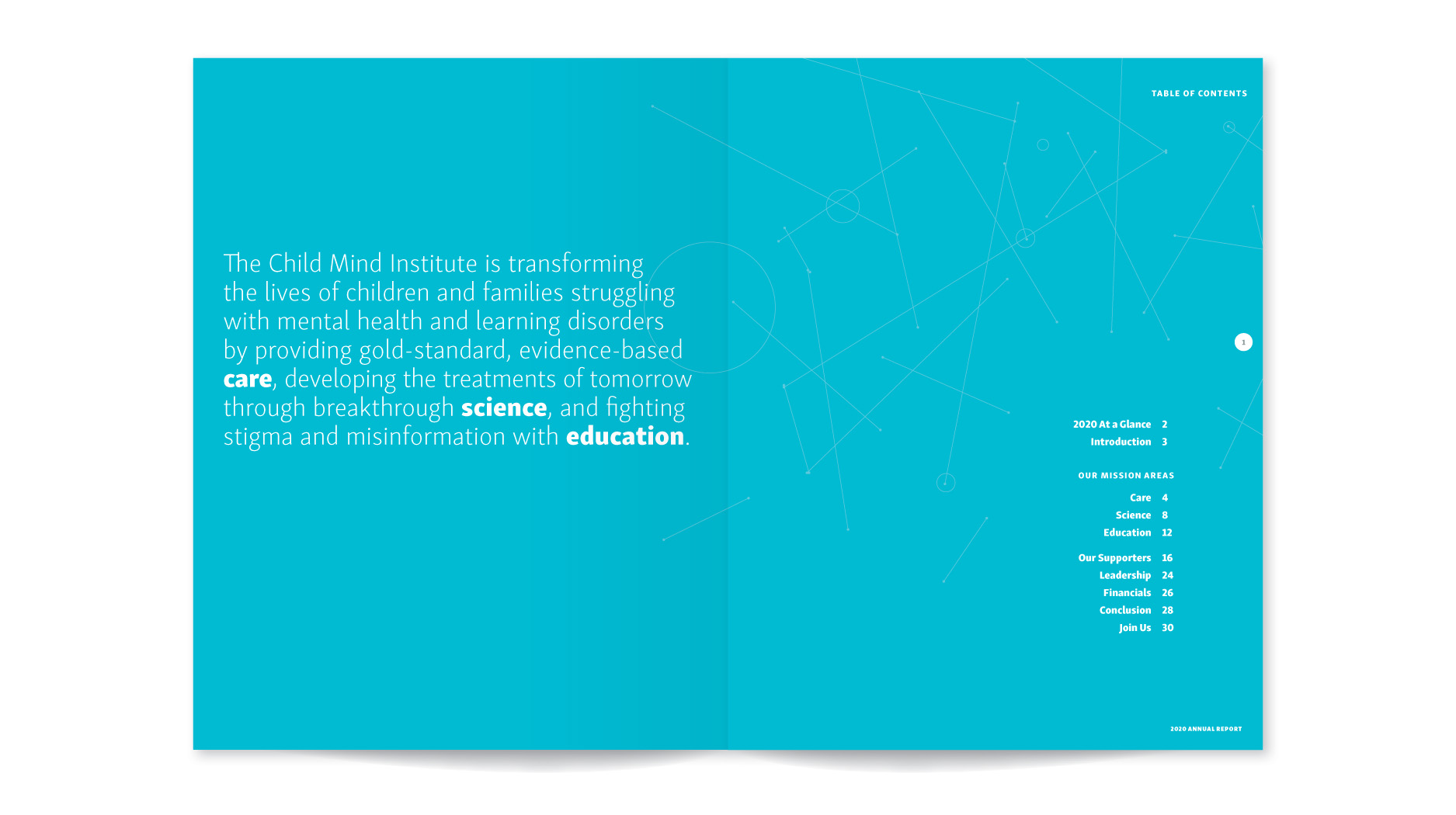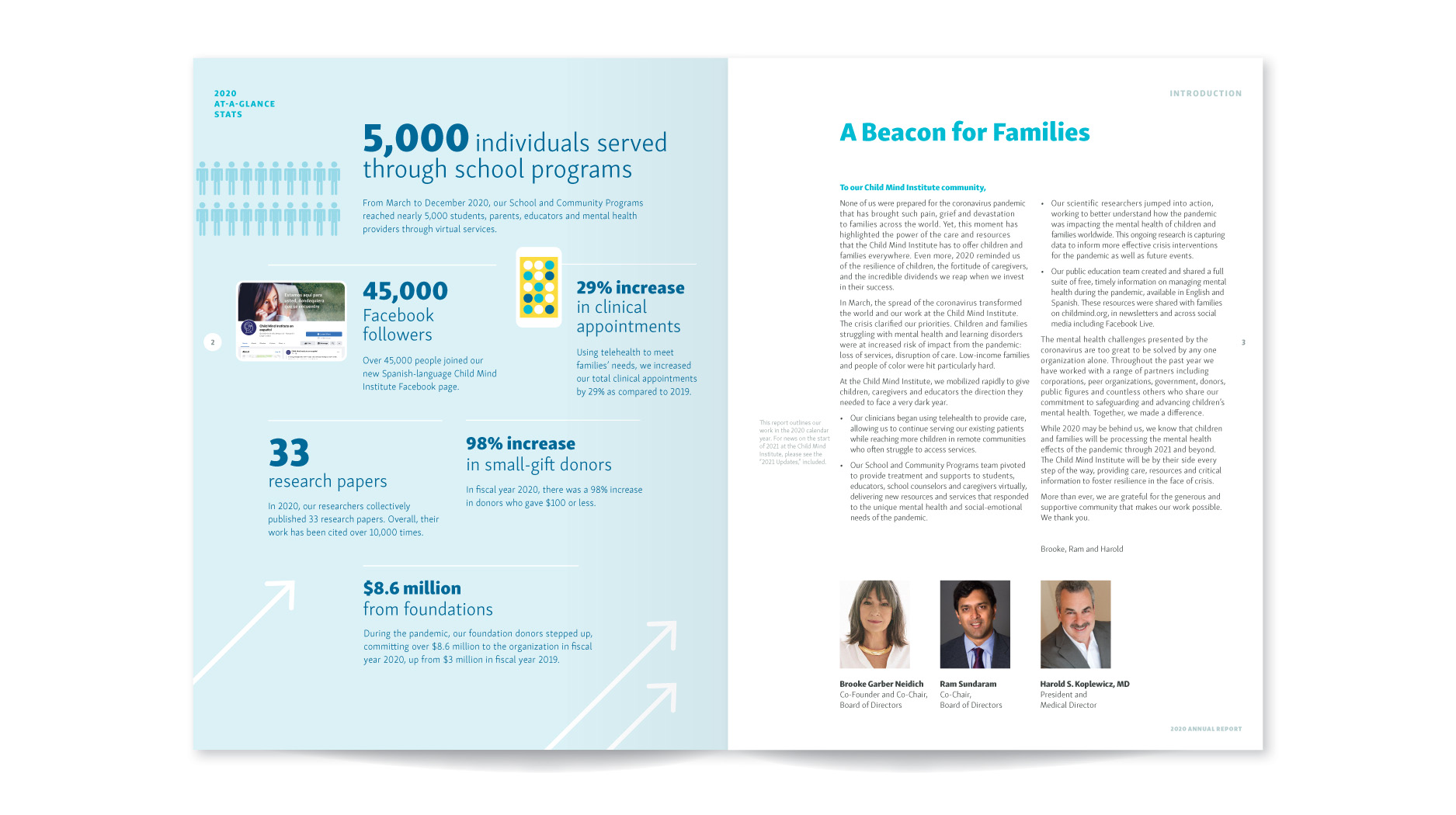 "None of us were prepared for the coronavirus pandemic that has brought such pain, grief and devastation to families across the world. Yet, this moment has highlighted the power of the care and resources that the Child Mind Institute has to offer children and families everywhere. Even more, 2020 reminded us of the resilience of children, the fortitude of caregivers, and the incredible dividends we reap when we invest in their success." This is how the annual report introduction starts. There's no better way to state the crisis, the impact, and the resilience of the Child Mind Institute and its communities. In this year's annual report it goes on to illustrate a more full picture of their expert teams' response to unique and developing situations, underscored with personal stories, facts-and-figures of impact, and an outline of a path forward. You can read the full report on their site (English). (Spanish)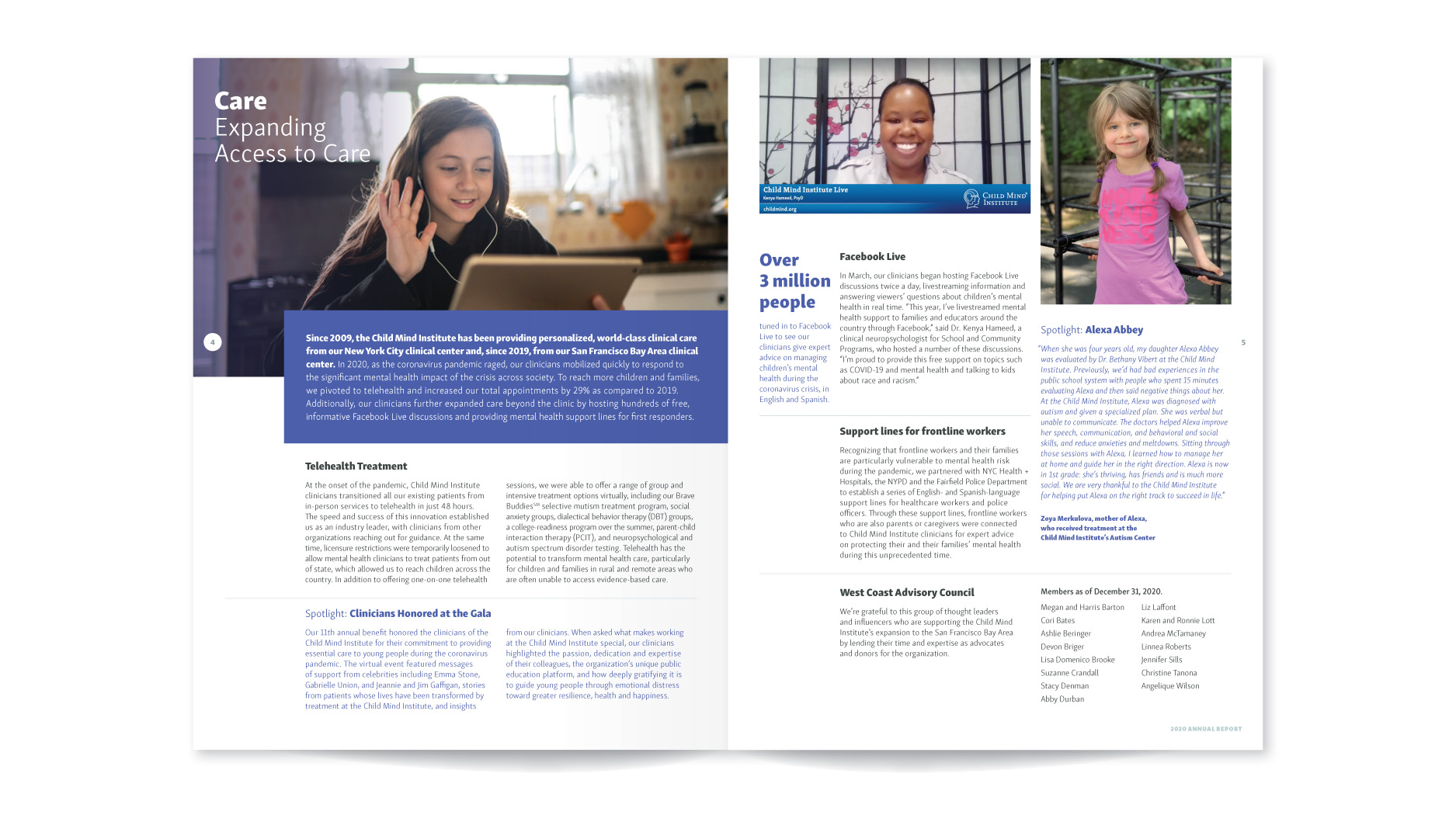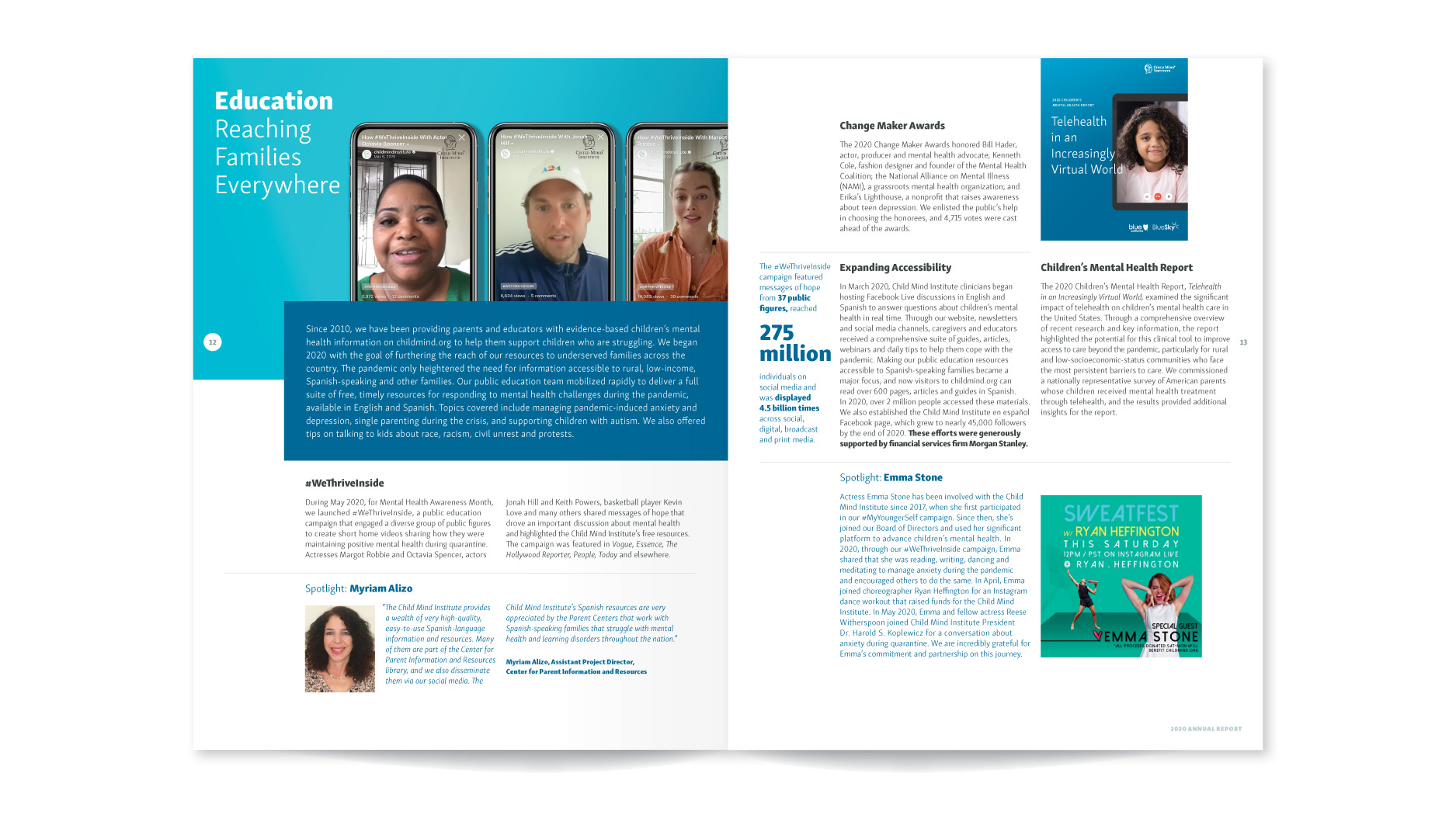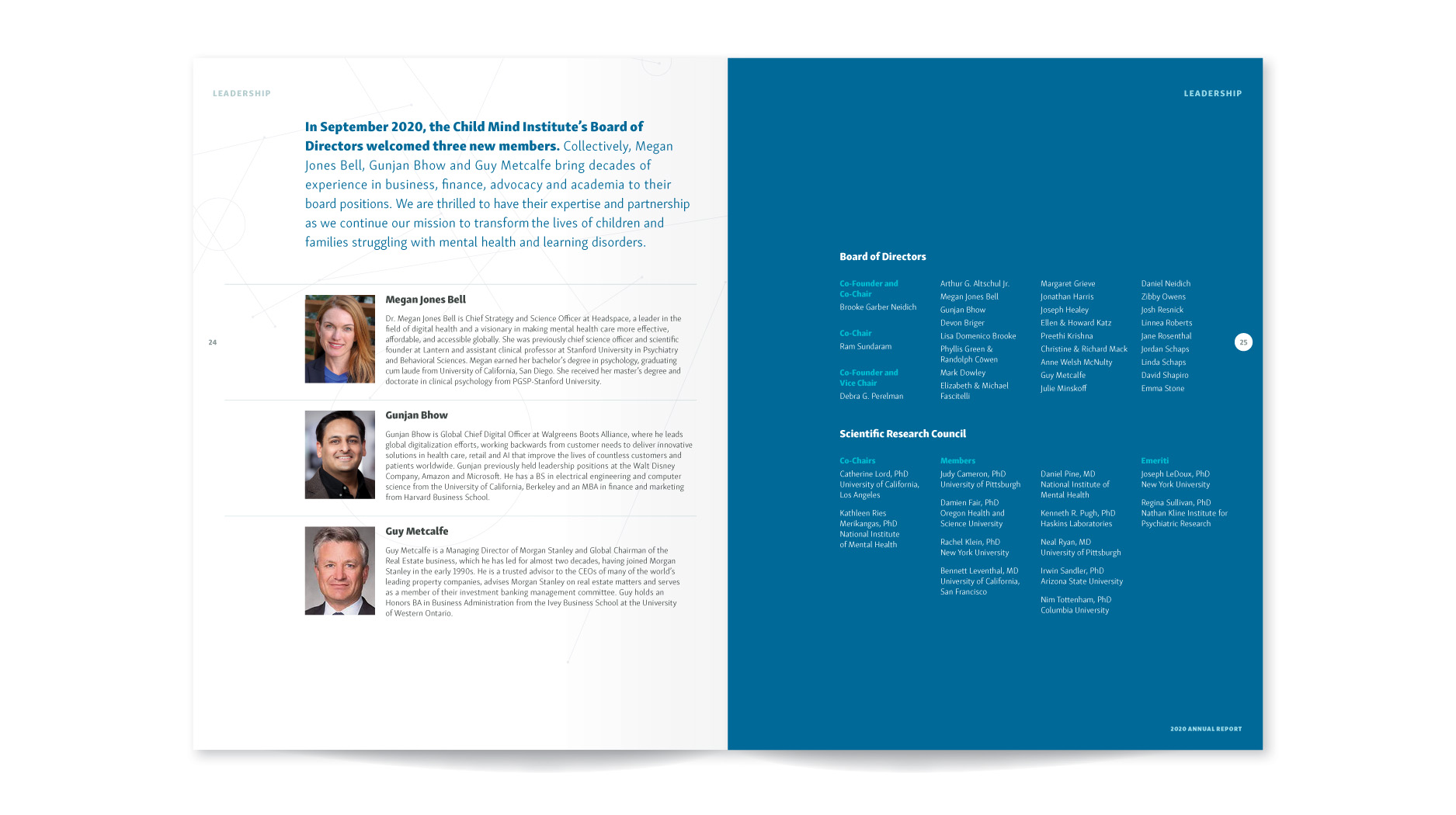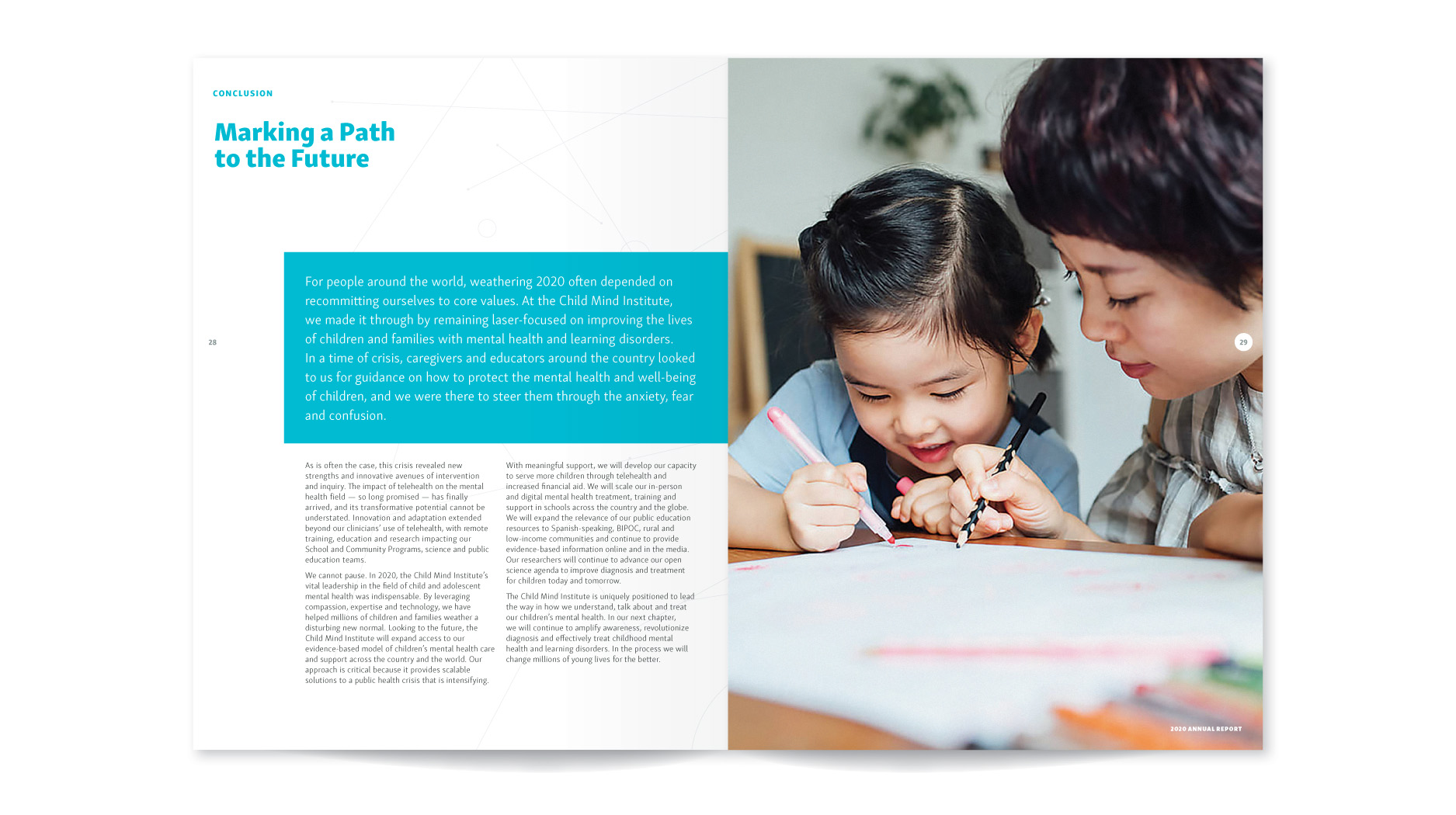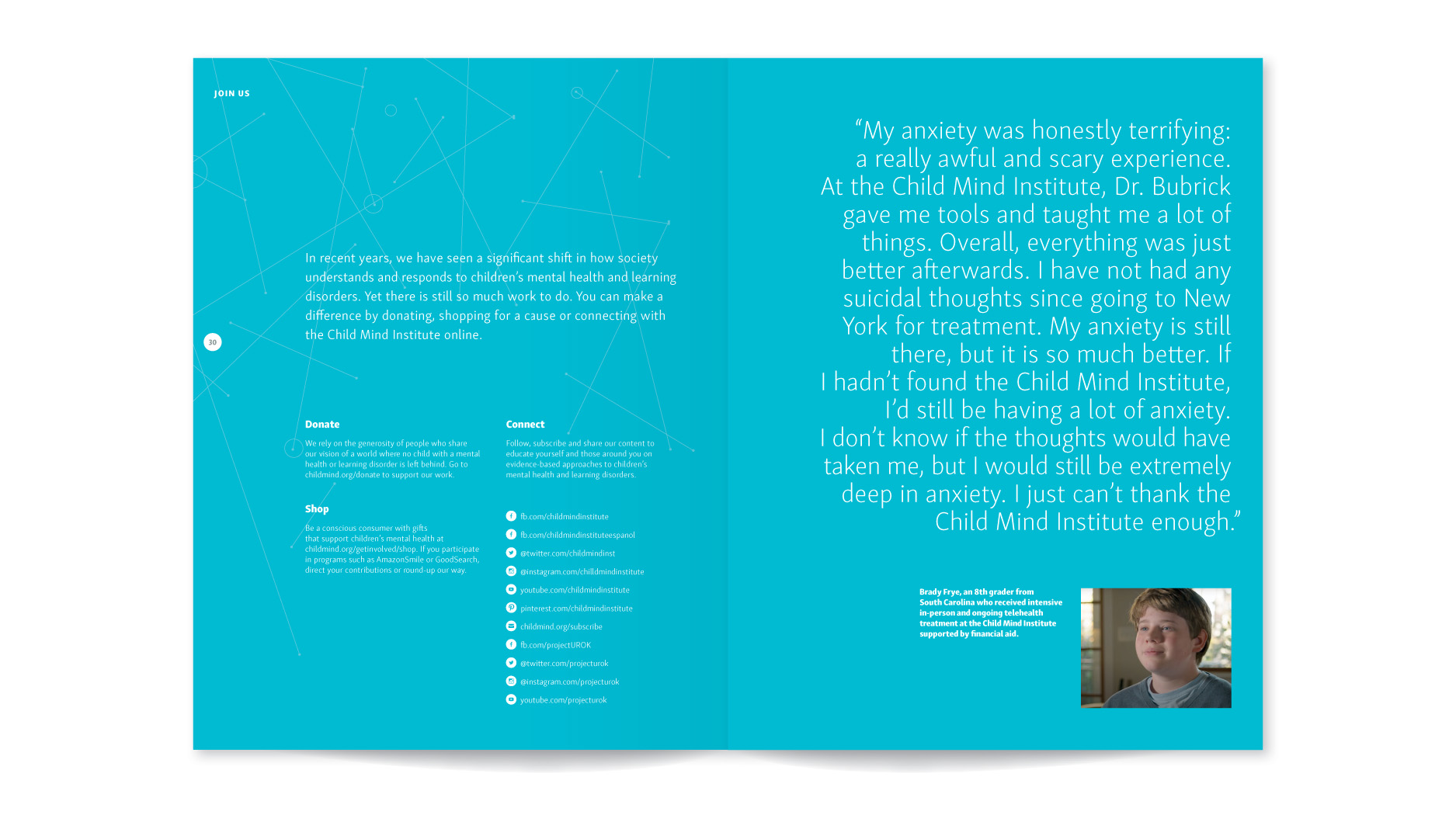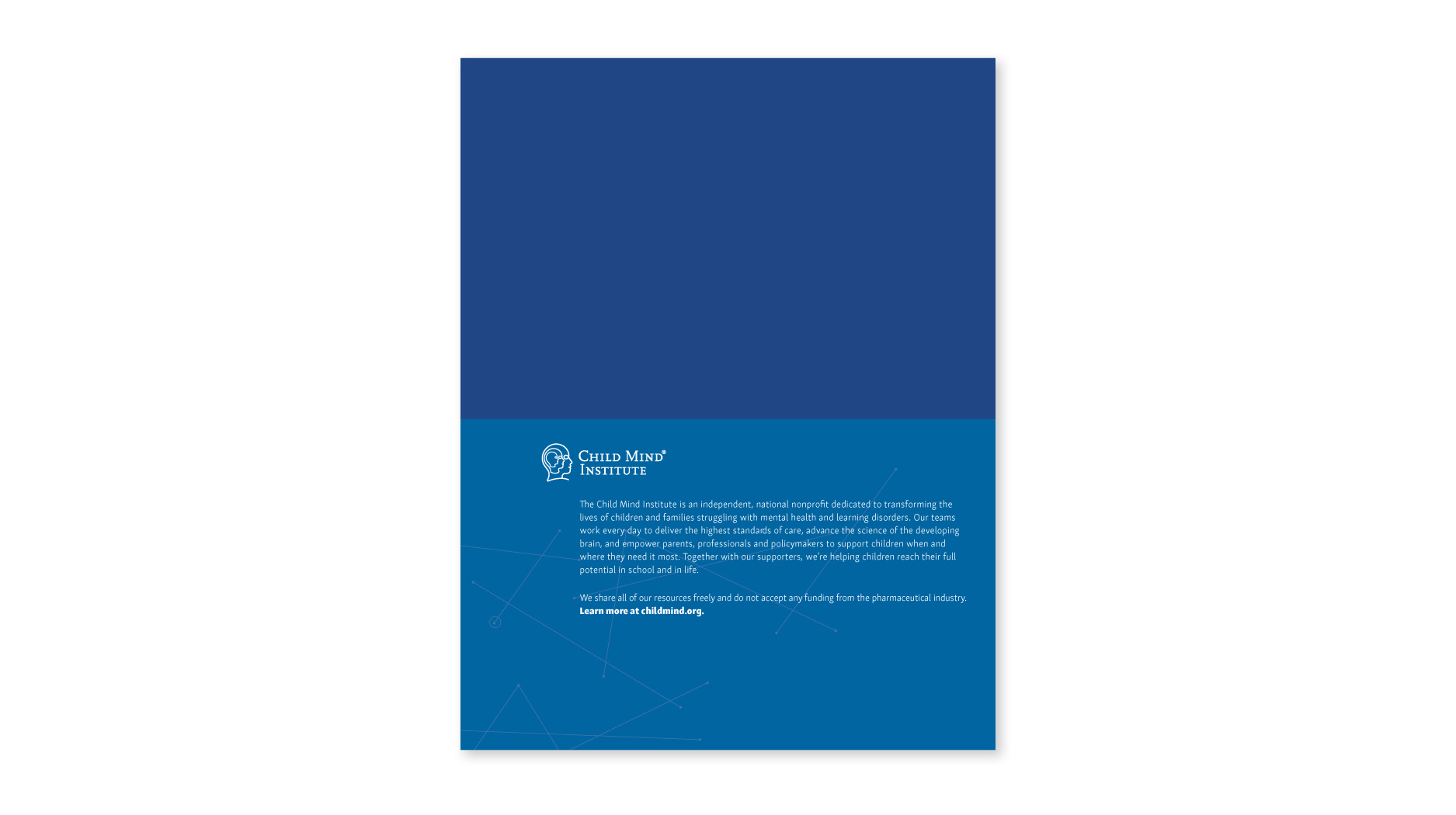 Client Other Projects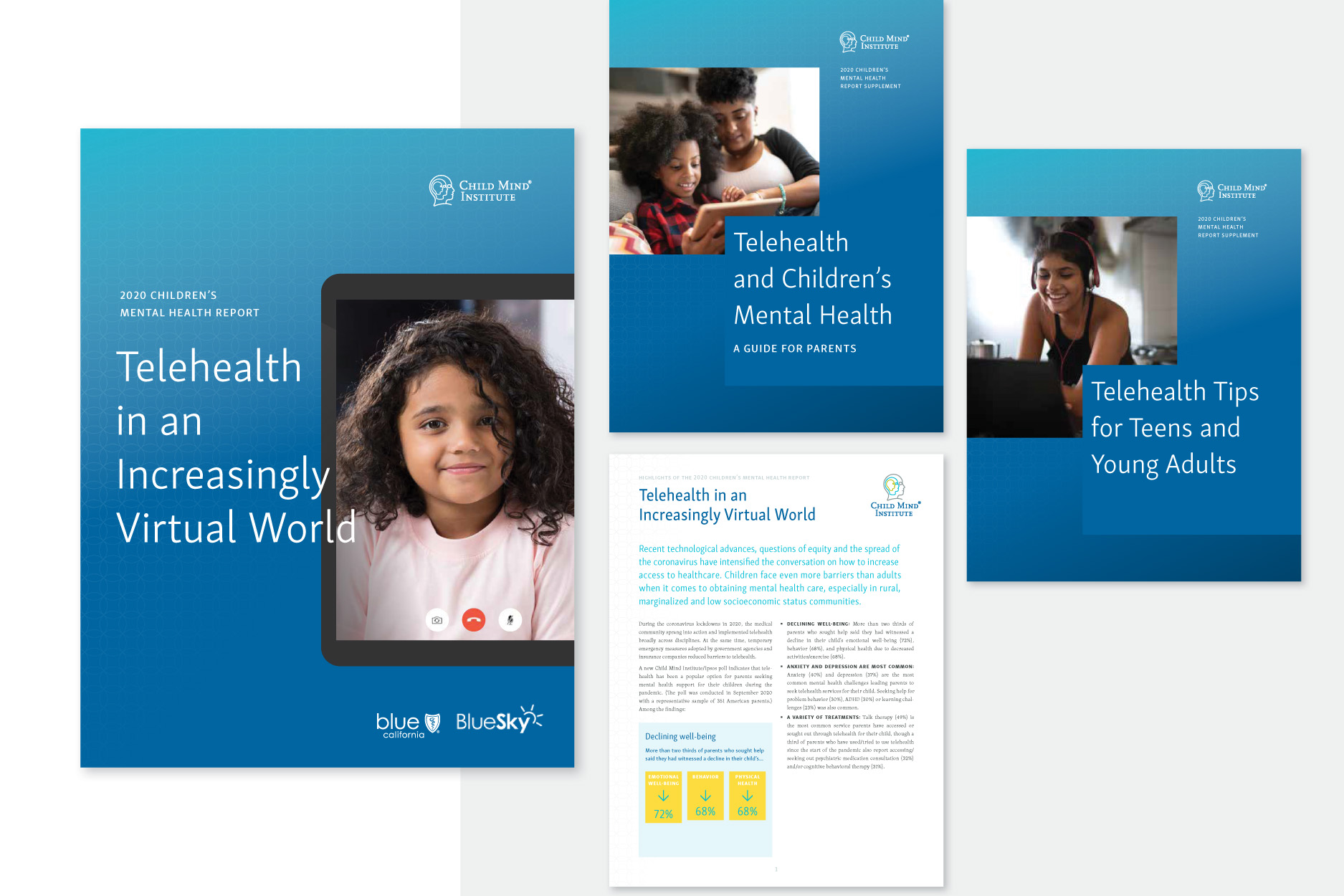 This years Child Mind Institute 2020 Children's Mental Health Annual Report highlights how technology may aid in a gap of care for children, teens, and families dealing with mental health challenges at home during the coronavirus pandemic and into the future.