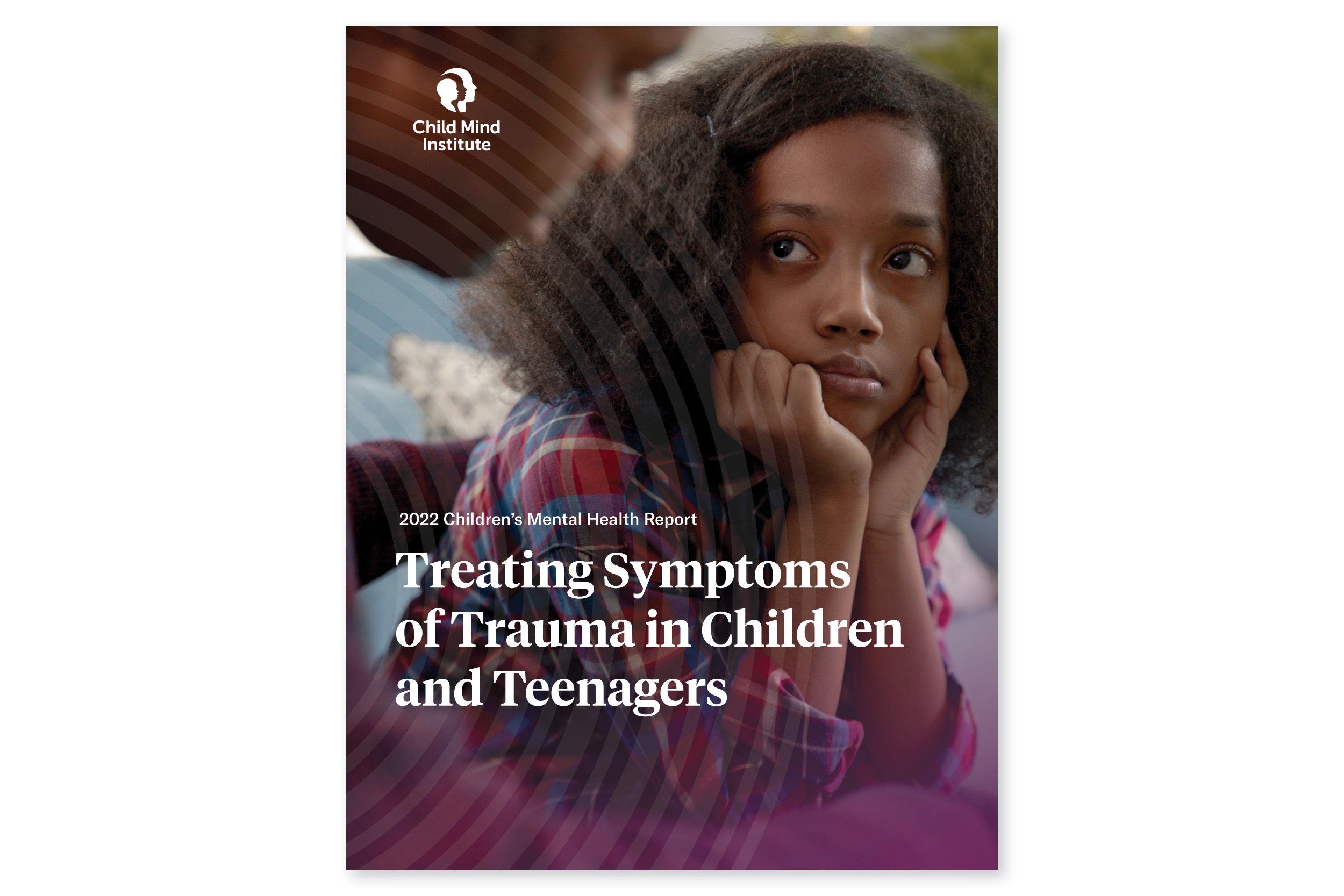 In the 2022 Children's Mental Health Report, Child Mind Institute (CMI) looks at the effects of psychological trauma on kids and the most promising ways to treat it. They explore several key questions. And in a special supplement,  they report the results of a national survey of parents' perspectives on trauma and how it has affected their own children and families.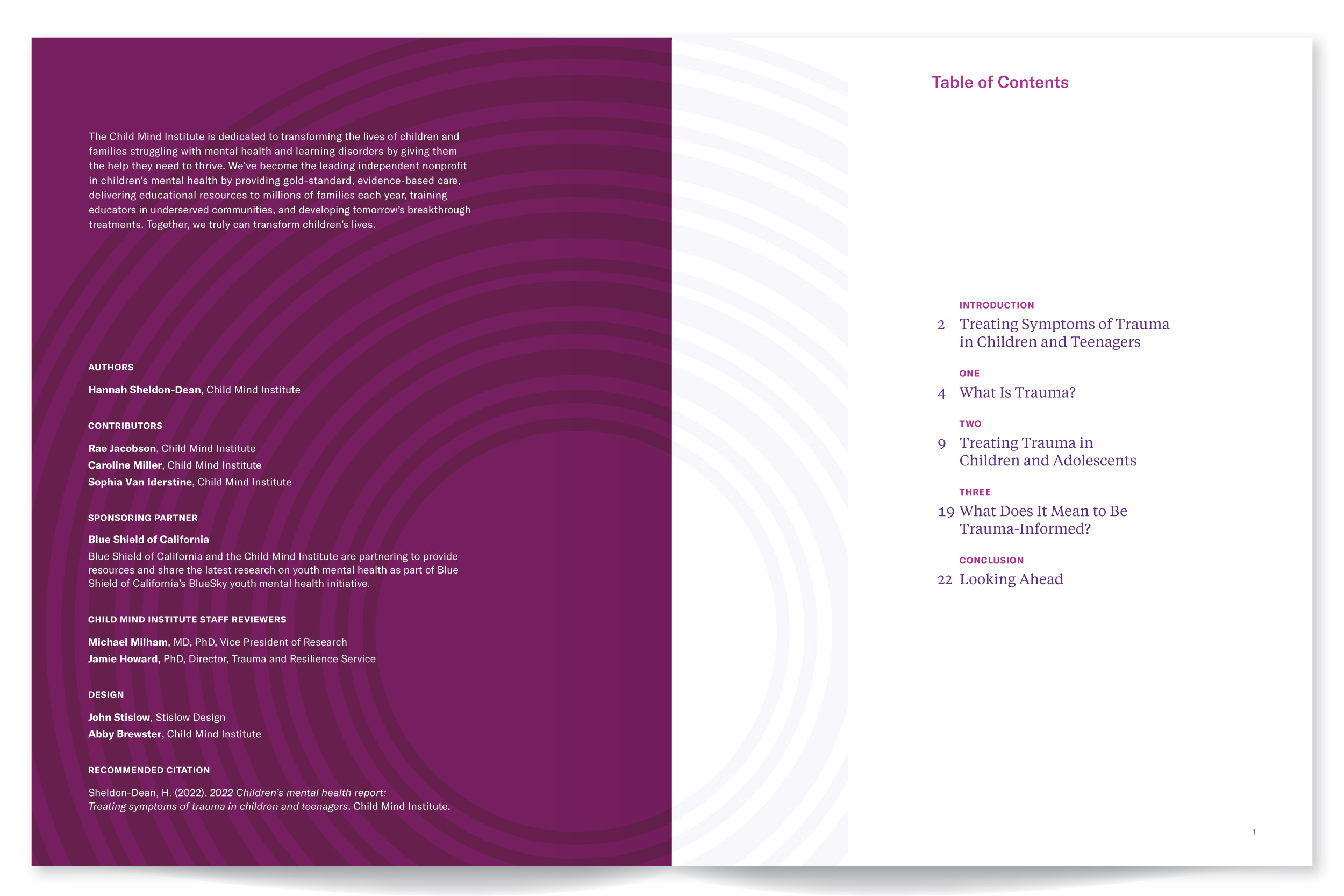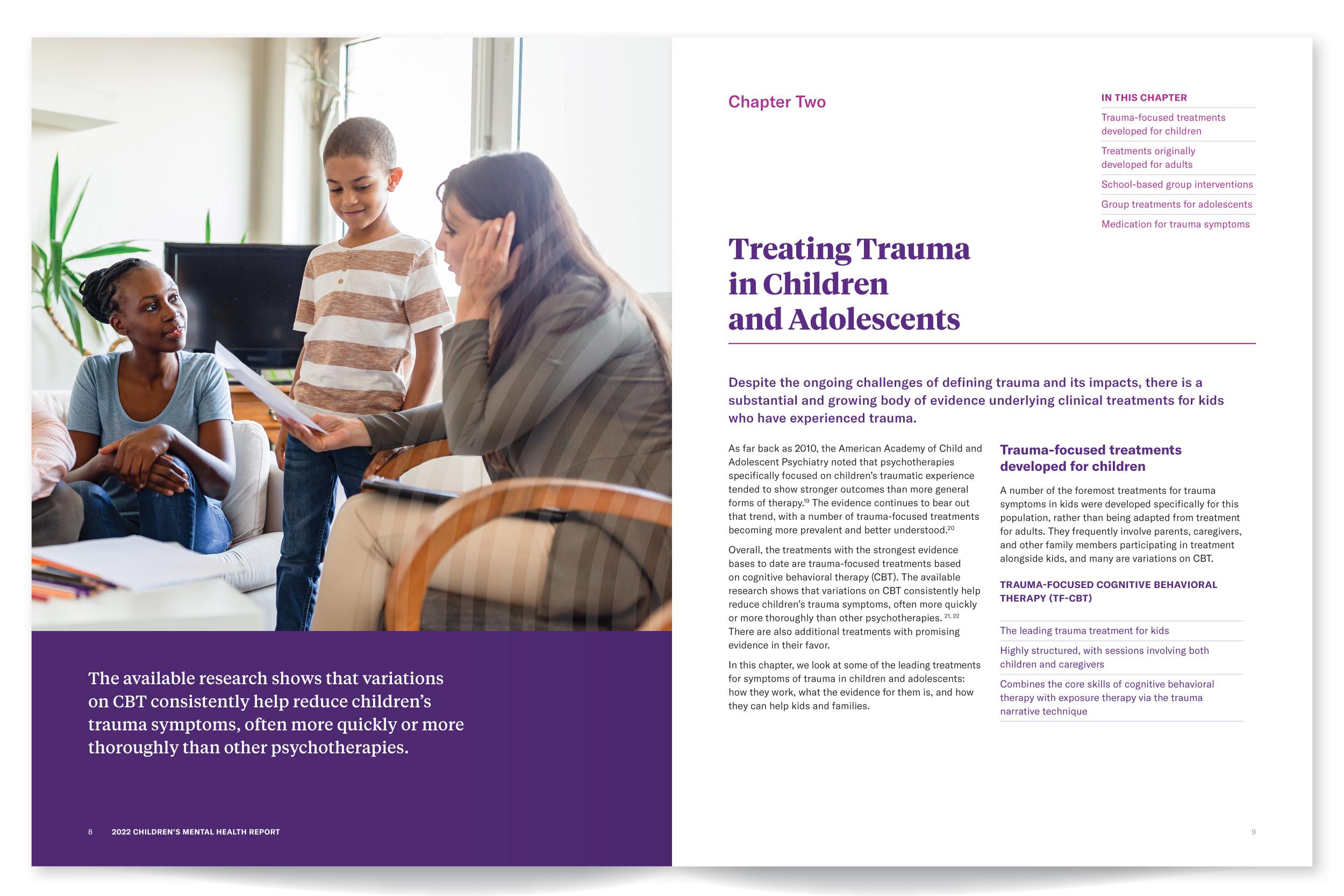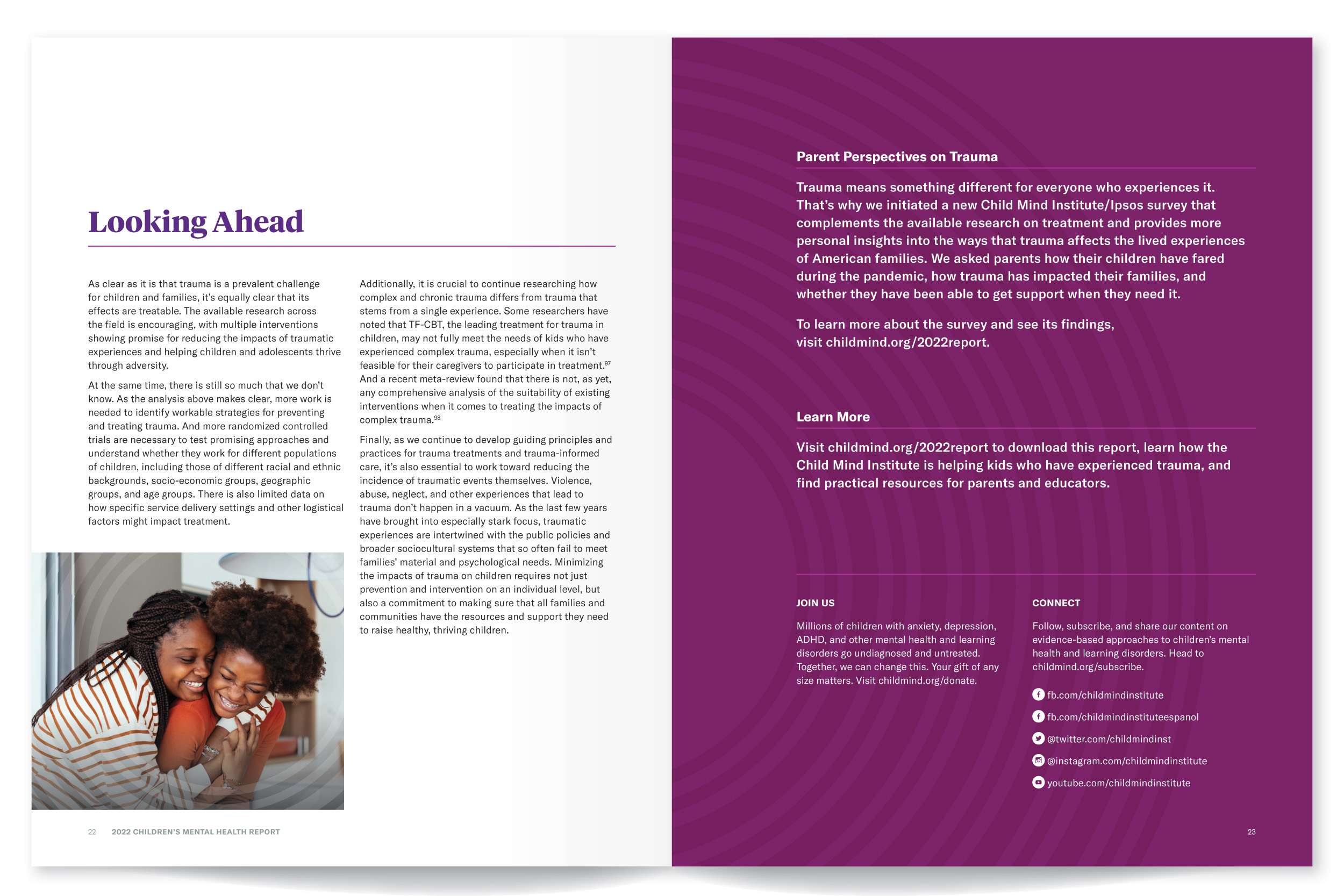 Several components support the marketing of the report including a summary and supplement.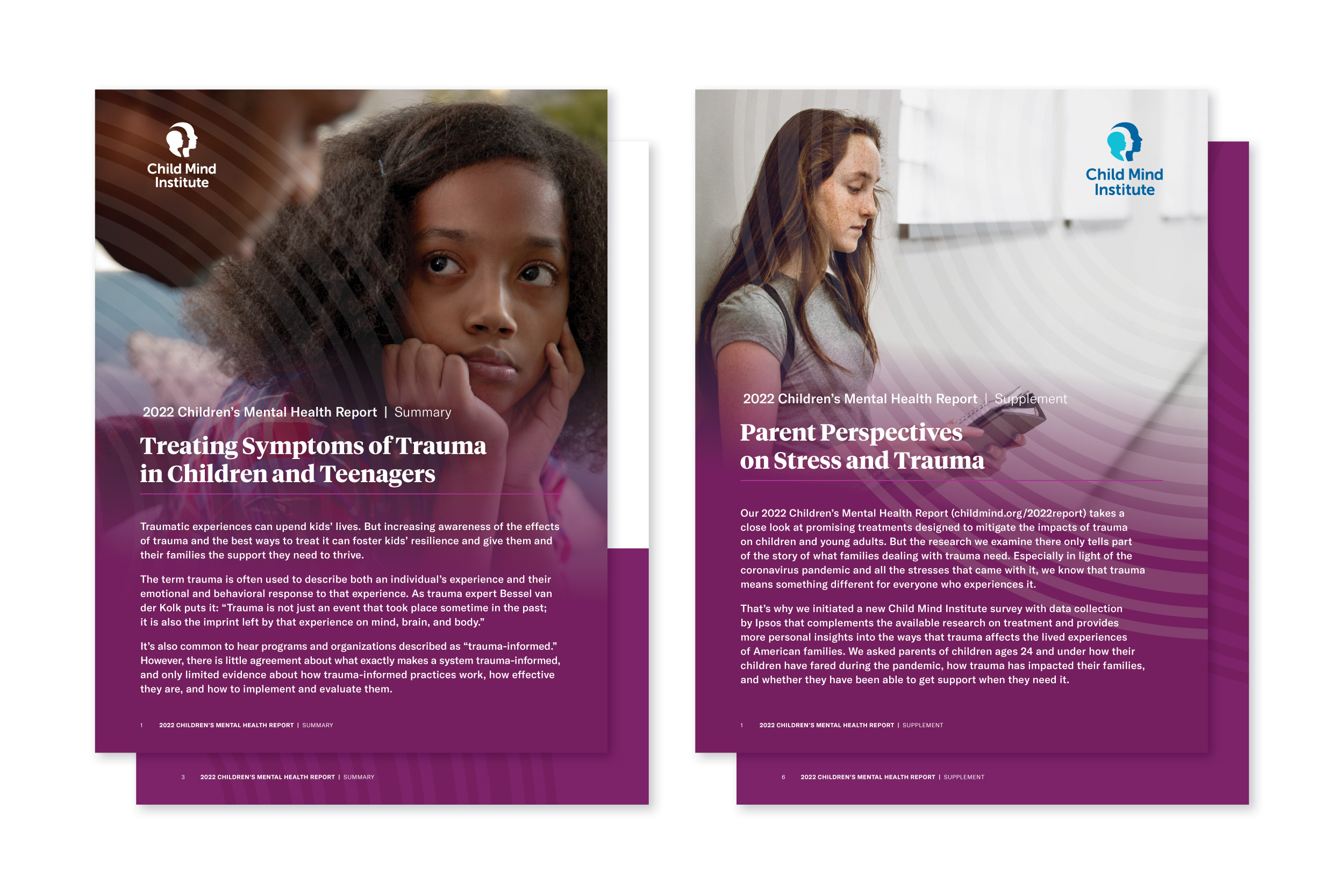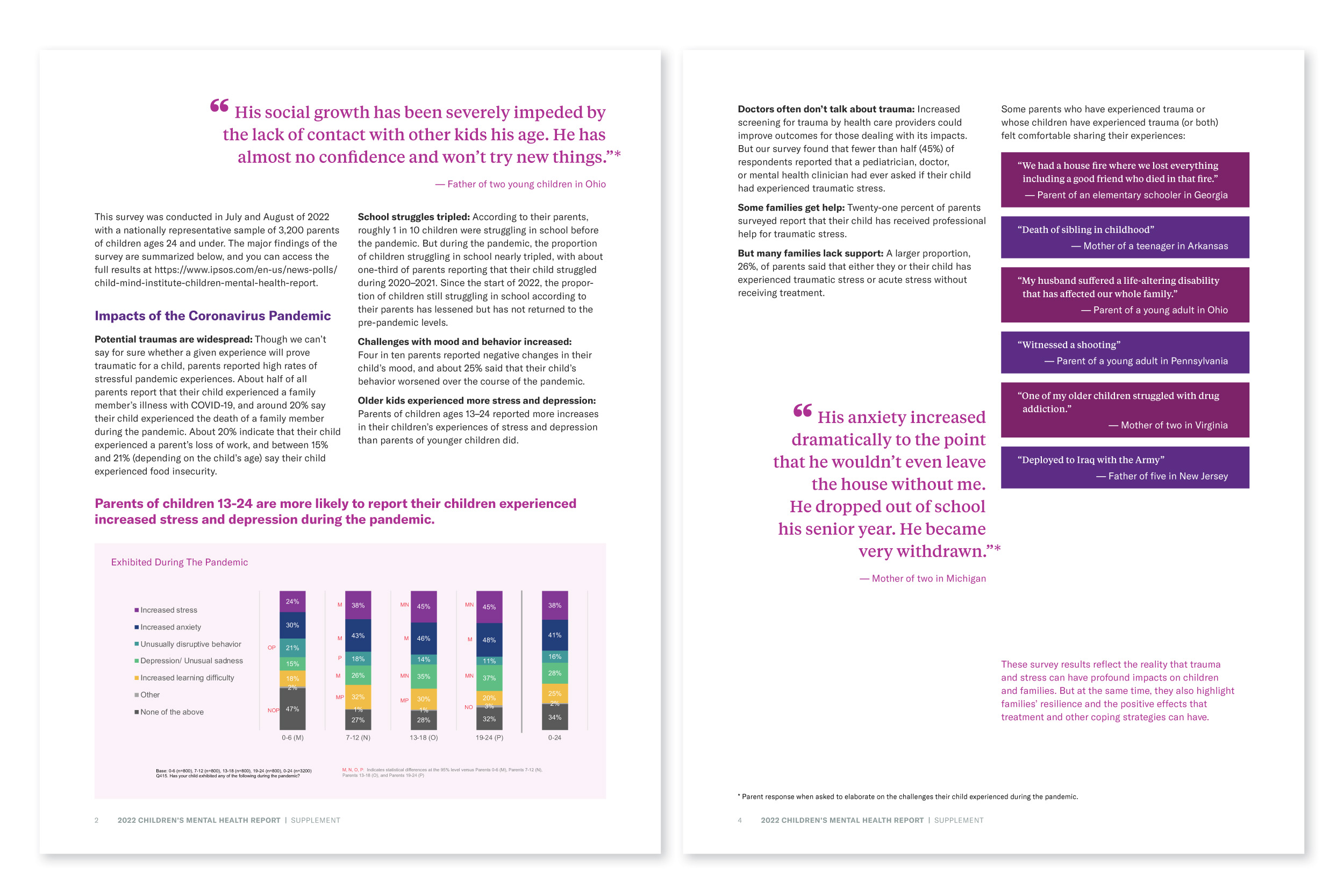 A hybrid of a full mini site of the report, Stislow Design works with the talented CMI team to develop a report landing page calling out key findings.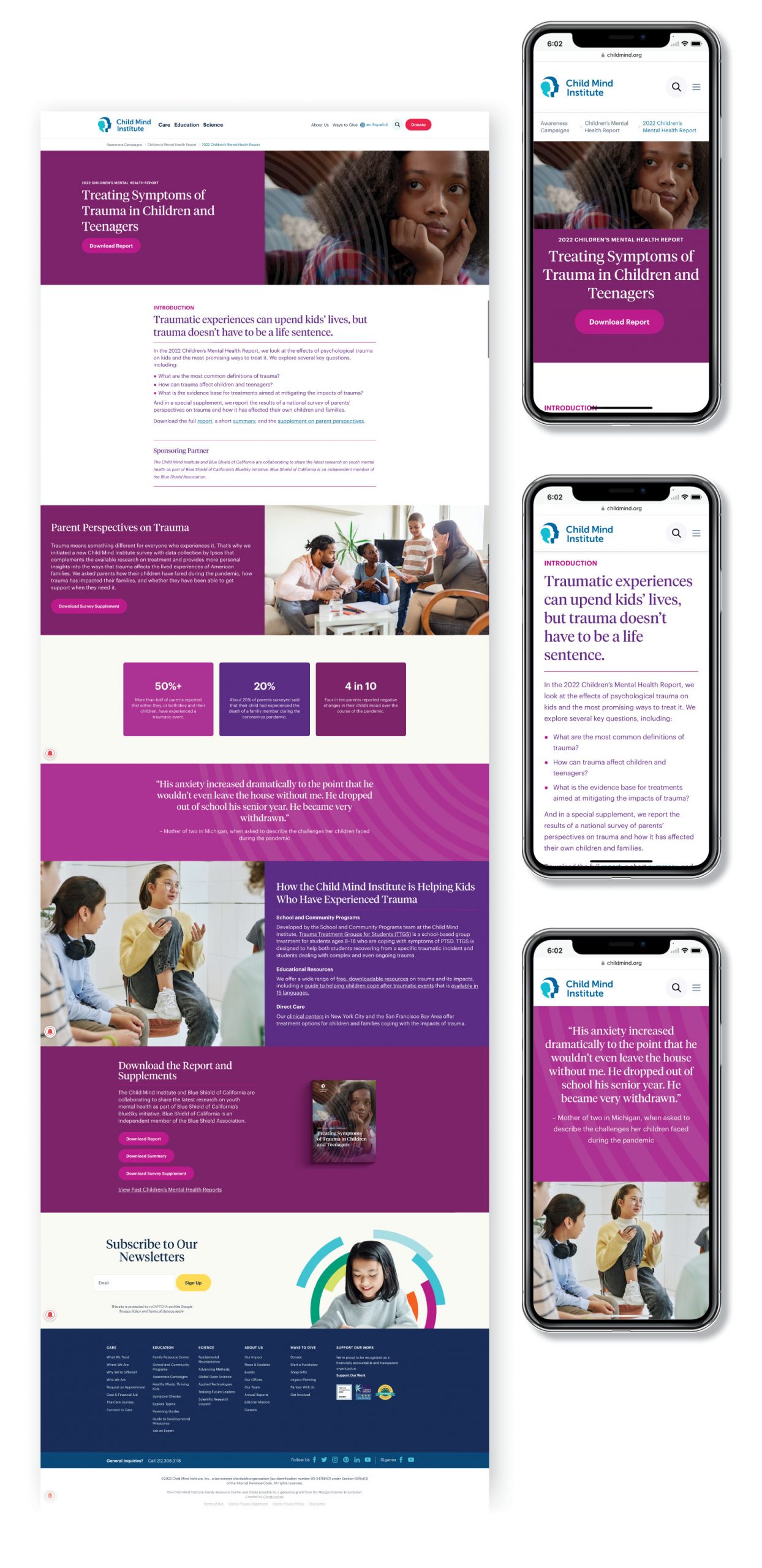 To help get exposure and online traction through social media channels, we developed a template for social media tiles of quotes and illustrative figures.