The UJA 2019 Annual Report outlines their focus from the previous year and lets you see where the donation goes. The report also recaps and reflects on everything UJA has accomplished throughout the year — from responses to major local and global developments to noteworthy events held over the year.
Leveraging the brand guidelines, Stislow Design pushed the envelope to reinvigorate this critical development communication piece.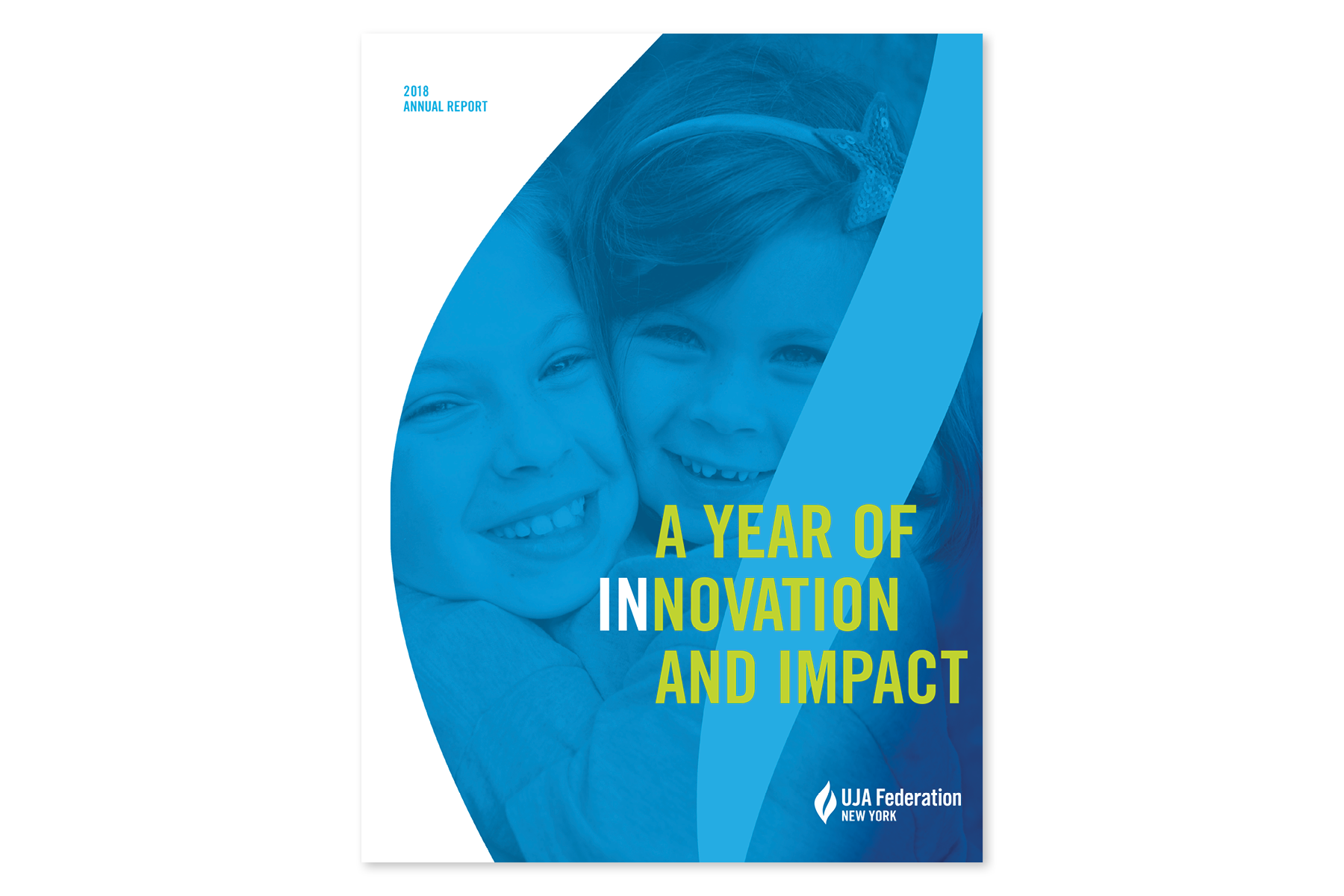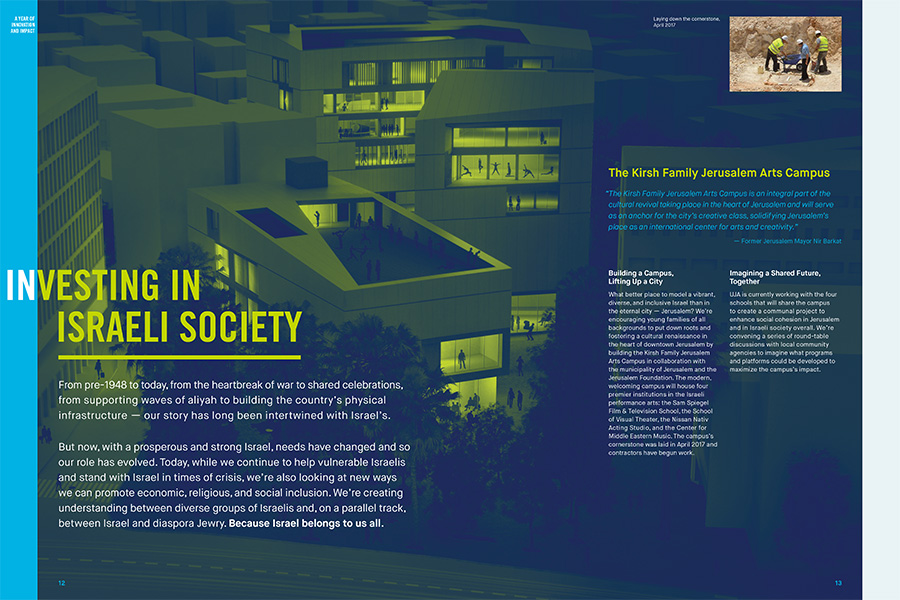 Nothing like ink on paper. The bright colors sing on a gloss coated stock with reader friendly overall dull aqueous coating. The interior short trimmed pages reveal the IN on the inside cover interacting with each page opened completing the key word and supporting the "Are You In?" concept.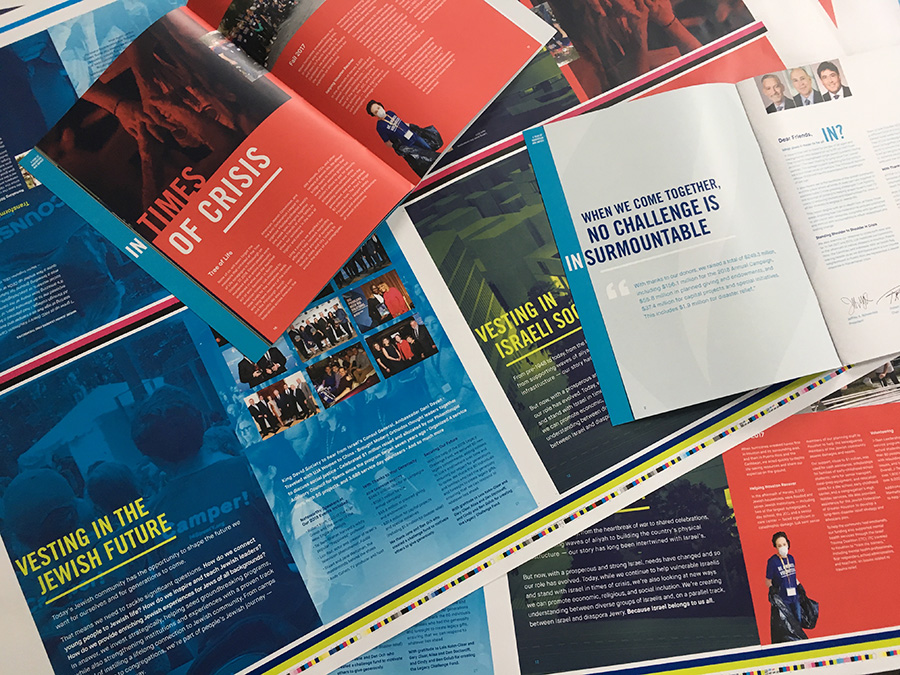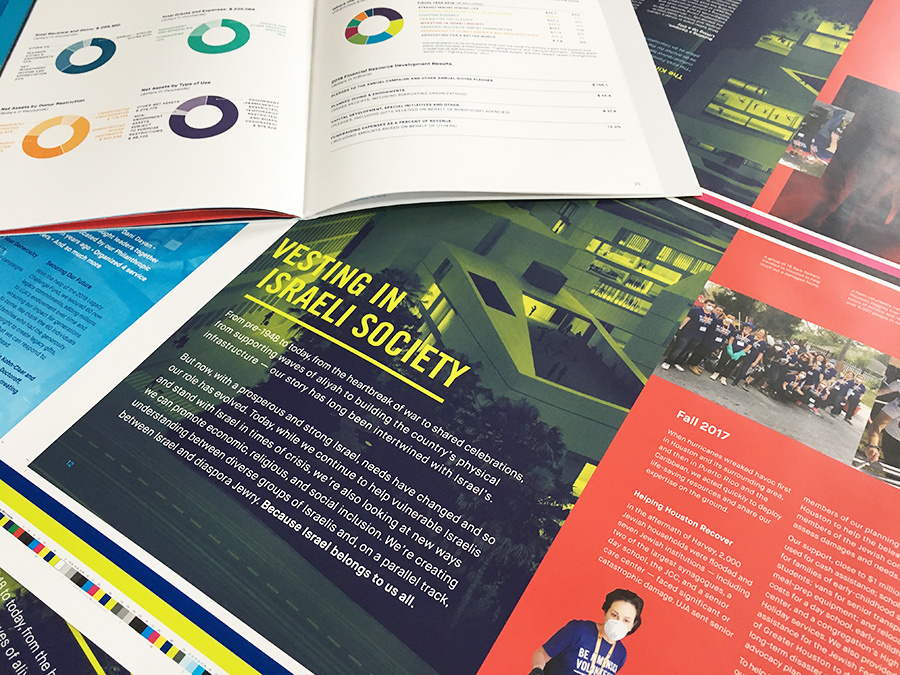 Expertly printed at JS McCarthy, Maine